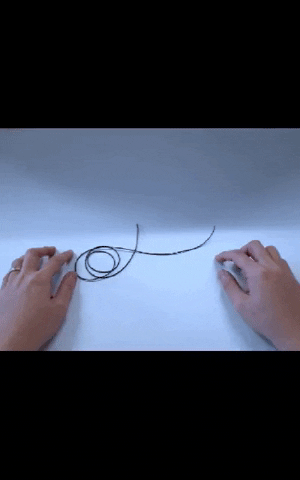 Take a piece of cord/cable and wrap around your wrist.
Make marks where the ends meet.
Lay down the cord/cable and measure with a ruler
 *The size guide above is for COMFORTABLE WEAR (not too loose/tight). If you desired more tight wear, please consider adding 1 cm.
** for small bracelet size (16-17 cm) maximum characters could be lesser than 36 characters (depends on which characters used).